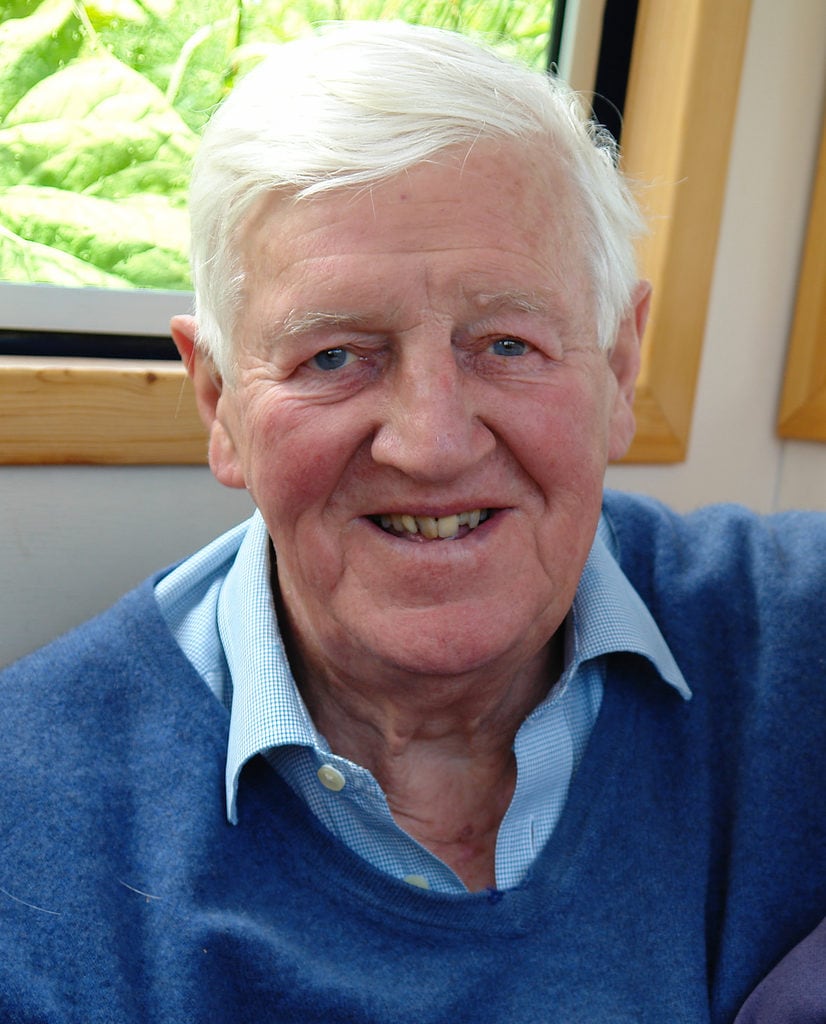 Peter will be remembered as one of the leading academic cardiologists of his generation.
Emeritus Professor of Cardiovascular Medicine, Oxford University
Emeritus Fellow, Exeter College, Oxford
Born 27 June 1929
Died 7 October 2020
Professor Peter Sleight died peacefully at the age of 91 last week and will be remembered as one of the leading academic cardiologists of his generation.
Peter was born in Hull and studied medicine at Gonville & Caius College Cambridge and St Bartholomew's Hospital, London. He qualified as a doctor in 1953 and undertook National Service with the RAF in 1954 before working as a junior doctor in London. He developed an interest in cardiology after meeting the inspirational Paul Wood at the Brompton Hospital and was taught how to auscultate the heart by Aubrey Leatham at St George's Hospital.
A career in Harley Street beckoned but Peter's career changed course when he was advised to strengthen his CV by undertaking a period of research in America. He duly moved to San Francisco to work with Julius Comroe and Maurice Sokolow (of ECG fame) in 1961 and quickly discovered the presence and function of C fibres in the heart. He would later describe this experience as a career and life changing event. He was now hooked on physiology and moved to Oxford to work on baroreceptors and hypertension in the labs of John Widdicombe and George Pickering.
In 1964 Peter became a consultant physician at the Radcliffe Infirmary in Oxford but was able to split his time between the physiology labs and the wards. He broke new ground in both places and, together with the heart surgeon Alf Gunning, was one of the first cardiologists to implant an artificial pacemaker (the first generation Lucas pacemaker that used an external induction coil).
In 1973 he was appointed to the newly created Field Marshal Alexander Professor of Cardiovascular Medicine at the University of Oxford funded by the British Heart Foundation.
The ISIS project began to take shape when Salim Yusuf came to Oxford as a Rhodes Scholar in 1976. Peter was already working with Richard Peto and together they realised the value of simple large scale clinical trials.
ISIS was an Egyptian goddess who was worshipped as the patron of nature and magic. Oxford's river and second rowing eight are named after her and the rather clever acronym also stands for International Studies of Infarct Survival.
The first ISIS study randomised 16,000 cases of suspected acute myocardial infarction to receive an intravenous beta-blocker, or nothing. The randomisation was conducted by telephone and I remember sitting in the Coronary Care Unit at the John Radcliffe Hospital answering calls from all over the world and using randomisation sheets to direct nurses in countries as far apart as Australia and Sweden, to give or not to give intravenous Atenolol. The only information collected after randomisation was whether the patient was alive or dead, two weeks later, and within a relatively short space of time it was possible to prove that used in this way intravenous atenolol reduced mortality.
Rory Collins joined the team and a series of landmark trials (including ISIS2, the first major study of thrombolysis) followed. It would be difficult to understate the importance of these trials and the influence they had on the emerging science of evidence based medicine.
Like all great teams each member had particular strengths and skills that complimented the others. Peter was a brilliant and often very entertaining lecturer and became the front man who presented the data and used his considerable social skills to set up new projects and collaborations.
He had the power to win over audiences in a moment and no one who attended an American College of Cardiology meeting in Atlanta will forget him coming to the podium in bare feet and introducing himself as "a simple barefoot doctor from Oxford" after the chairman had suggested that US based trials were more sophisticated that their European counterparts.
Peter quickly became one of the most sought after lecturers and chairmen in the world and travelled widely. His globe-trotting became the butt of many admiring and complimentary jokes. The medical students in Oxford put a bumper sticker on his car that read "Caution, driver is a visitor to Britain" and one of the best lines in one of their Christmas reviews was "what is the difference between God and Peter Sleight" – answer "God is everywhere but Peter Sleight is never in Oxford".
In spite of his punishing travel and academic commitments Peter always kept in close touch with his clinical team in Oxford and made every one of them feel valued and supported. If you made a mistake he would put his arm round you and tell you he had done worse things, and if you did something well he made sure you got the credit for it.
The importance he attached to pastoral care was reflected by hosting a party for all the members of his firm every three months. Chilli con carne and Rioja in a beautiful barn during the winter months and sparkling wine and strawberries in the garden of his Wheatley home in the summer.
His genuine interest in the welfare of all his students, trainees, research fellows and clinical staff inspired great loyalty and helped to shape many very successful careers. Importantly, he never stopped supporting and advising his "people" after they had left Oxford.
Although clinical trials brought international recognition Peter maintained a life-long interest in baroreceptors and cardiovascular reflexes and pursued this through sabbaticals in Sydney, Australia (1972) and Pavia, Italy (1992 and 2006).
Peter "retired" in 1994 but never stopped working. In 2014, aged 85, he gave the prestigious Paton lecture to the Physiological Society and a year later addressed a packed audience on the subject of the potential benefits of music on the cardiovascular system at the 20I5 BCS conference in Manchester.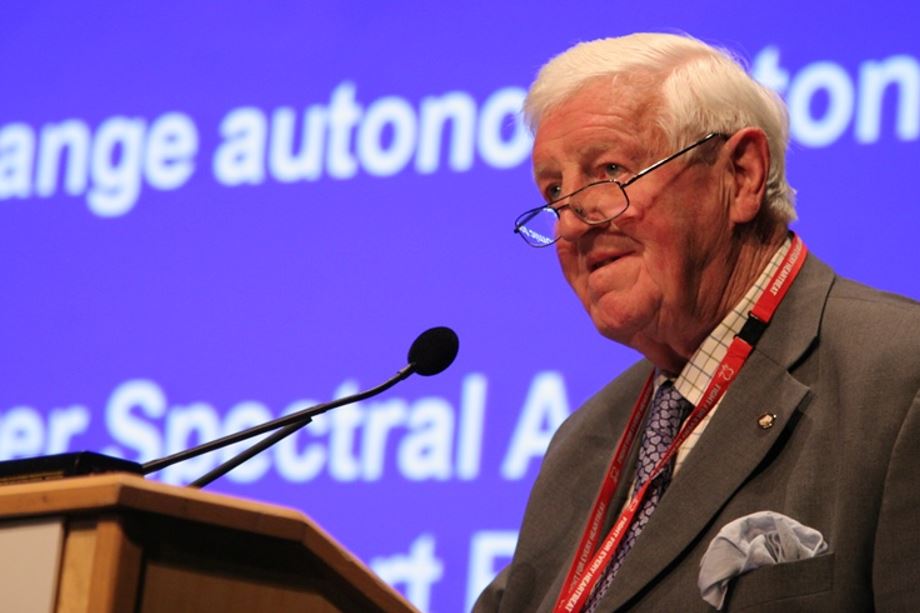 During his lifetime he co-authored more than 650 papers in peer review journals with an h index of 106. The impact of his work is reflected in a huge array of awards and medals that are too numerous to list but include the American College of Cardiology (ACC) Young Investigator's Award (1963), the Society of Apothecaries Galen Medal for Therapeutics (2000), a lifetime achievement award from the European Society of Hypertension (2005) and the British Cardiovascular Society's highest award, the Mackenzie Medal (2003).
I last saw Peter a year ago when we talked about his extraordinary career and recall that the last thing he said to me was "we had fun didn't we". How wonderful to have lived such a full life, achieved so much and to be able to say that you thoroughly enjoyed it all.
Peter was a much loved husband to Gillian, who was always at his side and has survived him, a devoted father to Christopher and James, and grandfather to four grandchildren. He also leaves behind a host of grateful patients, many friends, and a formidable force of consultant cardiologists and clinical scientists who he trained and supported in the best possible way.
Nick Boon