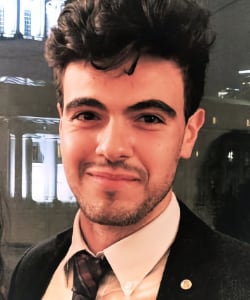 Ahmed El-Medany
Ahmed is a Cardiology and GIM registrar, NIHR Academic clinical fellow, and BCS trainee representative based in Bristol, with a current interest in cardiac imaging, electrophysiology, and device therapy.
His research interests include assessment of the peripheral chemoreflex in post-covid-19 syndrome, and molecular investigation into sinus arrhythmia and electrical alternans.
He has several publications in journals including the BMJ and the European heart journal and is an author on 2 popular Cardiology textbooks. In his spare time he enjoys surfing and piloting small aircraft. Connect with Ahmed on Twitter: @amedany91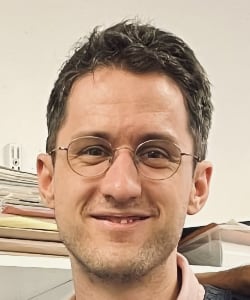 Oliver Jones
Ollie works as a registrar in cardiology and general medicine. He studied medicine at Jesus College, Cambridge, before completing his clinical training at UCL. Since qualifying, he has worked in and around London.
Interests include atrial fibrillation pathophysiology, mapping technologies, and prognostic modification in ischaemic heart disease and heart failure.
Outside of cardiology, Ollie is a keen sports fan – especially rugby and cricket – and tries to escape to Cornwall whenever possible!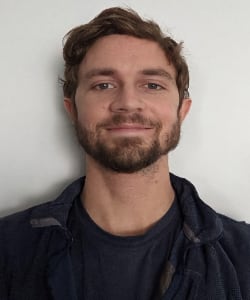 Jonathan Shurlock
Jonathan is an IMT trainee currently working in the Severn deanery and pursuing a career in Cardiology.
He is particularly interested in the prevention of cardiovascular disease, implantable cardiac devices, and the use of technology to remotely monitor and manage patients with cardiovascular disease.
'I am looking forward to using my BCS role to stay abreast of breaking news in cardiology and share it with members'.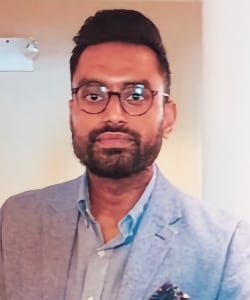 Aswin Babu
Aswin qualified from the University of Nottingham (BMBS) in 2015 whilst also attaining a BMedSci in 2013. He has recently completed an MSc in Sports Cardiology (2021) from St George's University of London.
Currently, he is a ST4 cardiology trainee in the Sussex region, with a keen interest in interventional Cardiology.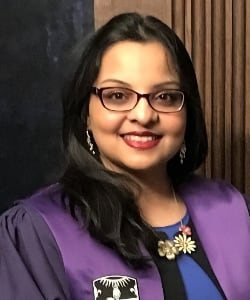 Megha Agarwal
Dr Megha Agarwal is a Cardiology registrar training in the Oxford Deanery. Her interests include heart failure including advanced therapies, and multi-modality cardiac imaging.
Aside from clinical work, she enjoys teaching medical students and her junior peers, particularly using simulation teaching. She is a junior editor for the European Heart Journal Case Reports and a news editor for the BCS Heartbeat.
Her published work mainly centres around the use of cardiac imaging in diagnosis and treatment of cardiovascular conditions, for example, to record sequential ventricular recovery of biventricular Takotsubo disease. Connect with Megha on Twitter: @megha_a1