The National Institute for Health and Care Excellence (NICE) has today published a report highlighting progress made by the health and care system in implementing NICE guidance on cardiovascular disease (CVD) management. Alongside the report, Prof Simon Ray, President of the British Cardiovascular Society, provides insights on the key findings about our role in improving outcomes for people with CVD.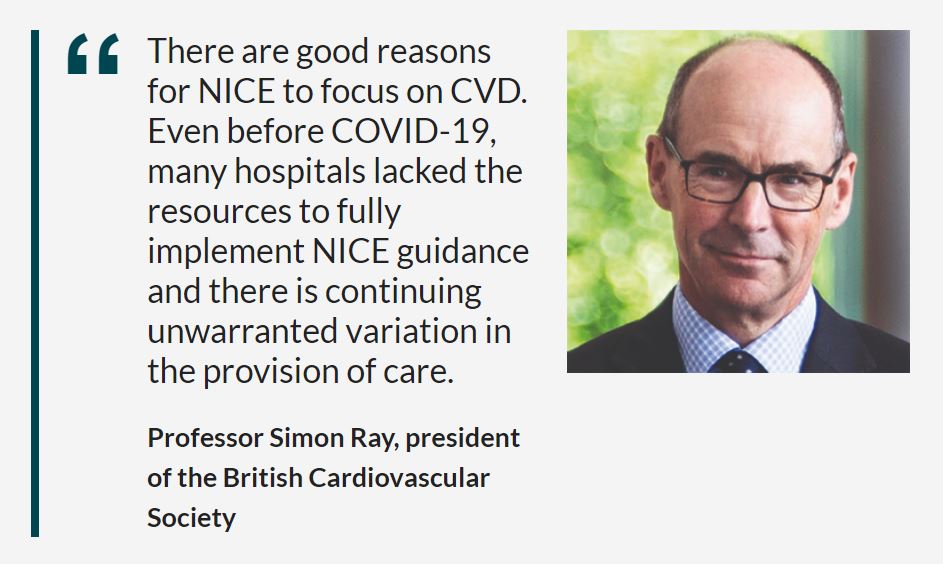 NHS England's Long Term Plan suggests that CVD is the main area in which the NHS can save lives over the next 10 years.
6 million people live with CVD
£7.4 billion estimated annual healthcare costs
120,000 people died from diseases of the circulatory system in 2019
56% decrease in the rate of deaths from treatable diseases since 2000
Most of the data refers to the impact of NICE guidance before COVID-19, but the report does include some data collected during the pandemic, highlighting some of the different ways that care has been delivered.
Key findings from the report
Read a summary of the findings
For more detailed information, download the full report from the NICE website.